About Us – Portrait
Imagefilm Heun GmbH
From the idea to the product – from requirements to solutions.
It is a matter of course for us to offer individual services from planning and development through to delivery and training and to taking care of your after-sales service needs. We also offer development of hardware and software for the especial EDM drilling machines.
Steady advancement and improvement of the generators for the machines of the APos series, as well as expansion of technology data are our main aims. Our unique feature is special solutions on customer requirements.
A trained service team with long time experience carries out maintenance, supplies telephone support in case of any questions regarding EDM drilling machines or technology and is on the spot as fast as possible in case of any disturbance.
We are leaders in our field
because of our extremely high quality of the products,
because of the impressive machining capacity of the machines,
because of the excellent experience of our team,
because it is matter of course for us to deal with the individual requirements of our customers and to find suitable solutions.
Provide a first impression of our company and have a look at our online Image Movie!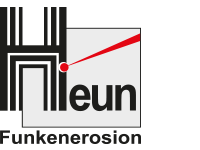 We are specialists in the fields of developing and improving, manufacturing and selling EDM-equipment. Our area of responsibility is small hole EDM drilling machines, micro EDM drilling machines, high-speed EDM-drilling machines, wire-cutting machines as well as spare parts, wear parts, accessories, replacement parts and consumables.